Permaculture Design Certification Course in the Heart of Bodhgaya, India

25th March to 8th April, 2012 Sikkim House / Monastery, Bodhgaya, India
Including
PERMACULTURE ETHICS AND PRINCIPLES, PATTERN LITERACY AND APPLICATION, (PHYSICAL AND INVISIBLE), ENERGY AND FLOWS, SECTOR ANALYSIS AND ZONATION, WATER; HARVESTING, HOLDING, AND RECYCLING, SOIL, PLANTS, AND ENVIRONMENT, AGRICULTURE:  FROM YOUR DOORSTEP TO THE WORLD, BUILDINGS, THE DESIGN PROCESS, URBAN PERMACULTURE, PERMACULTURE & ORGANIZATIONS, PERMACULTURE IN THE DEVELOPING COUNTRIES
In Association With Sacred Earth Trust
Instructors Rico Zook and Support Staff
Course Inspiration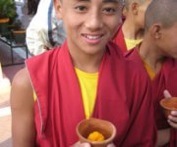 We are grateful, honored, and inspired to be holding this unique course in the sacred Buddhist pilgrimage city of Bodhygaya, India - the place of the Buddha's Enlightenment. Our intention is to not only provide a high quality, information filled, and life changing experience for participants; but also to support the on-going efforts of sustainable development in Bodhgaya by the humble people, activists, and Buddhists monks & nuns in the local community.

Course Description
Learn all about sustainability and receive your Permaculture Design Certificate in the setting of the sacred city of Bodghaya and its many monasteries, pilgrims and seekers who travel from all over the world to this place of the Buddha's Enlightenment. Do hands-on projects, face challenging exercises, do a permaculture design, and learn about the many facets of creating a sustainable lifestyle while benefiting the local community and the efforts for sustainability in Bodhgaya. This is a full immersion experience that will change your outlook and your life forever, as you begin to build a life of resiliency.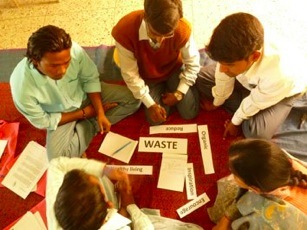 Using a variety of learning techniques and strategies this course presents Permaculture as an integrated design approach to create sustainable human habitat. Course time will consist of traditional lectures, guest presentations, group discussions, games, exercises, hands-on projects, photos, movies and site visits. While we will focus on land systems, many discussions and examples will be explored of applications in the 'Invisible Structures'. These are the social, cultural, political, and economic structures we create as humans that powerfully shape much of our world today. Not only will the course be about Permaculture, but it will also model it by its structure and the environment we create together during the course.
During the latter part of the course design teams will be formed and given real life design assignments that are relevant to the course venue. The course will culminate with each team giving presentations of their designs to the class and interested local people and groups. These designs will be left with venue to become valuable resources for them. Elements to whole sections of past student designs have been incorporated by many sites were this course has been hosted.
Join this course and be prepared for  a life changing experience which will leave you much more prepared to respond to the global changes that are starting to happen with  solutions, resiliency, and compassion.
What is Permaculture?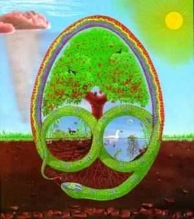 Permaculture is a design system to create regenerative, sustainable systems. Envisioned over 25 years ago by Bill Mollison and Dan Holmgren, from Australia, it has now spread to over 120 countries. Though its conception was as a land based system, its effectiveness has moved it into urban settings and to being applied in various social, political, and economic environments. Permaculture was created through the synthesis of many design systems, with the emphasis on nature as the penultimate one. Similarly, the insights and value of traditional and indigenous practices and knowledge are acknowledged along with the necessity of molding these with our current understandings and the appropriate technologies of today's world. What Permaculture seeks to do is to create three-dimensional designs that are site specific and sustainable. By bringing together elements (orchard, water system, farmer, cow, etc.), techniques (organic framing, natural building, etc.) and strategies (microclimate, relative placement, etc.) a system is designed or altered based on regenerative relationships. It is these regenerative, beneficial relationships that give a system complexity, three dimensionality, and thus, resiliency. 
Subjects Will Include:
Permaculture principles and ethics

Reading the landscape

Pattern and pattern application

Water harvesting

Swale building

Zone and sector analysis

Climate and micro climate

Mapping

Urban permaculture

Land access

Community building

Plant guilds

Food forests and agroforestry

Invisible structures
Design process, principles, strategies and techniques

Soil building 

Pond management, ecology, and aquaculture

Earthworks and natural building

Grey water systems

Bioremediation

Renewable energy systems

Forest management

Watershed management

Group work on a conceptual design project

Hands-On Projects

And Much More
Permaculture Principles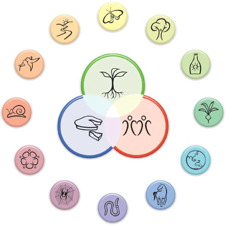 Permaculture principles are a list of attitudes, approaches, and actions that are practical and not system specific. These along with certain tools and techniques allow for a holistic approach and interaction with any type of system. As a tool of analysis it is an excellent way to look at existing programs, strategies, and interventions to assess their interactions, linkages, and success'. It is a way to reach an understanding of the various influences and flows involved in a system, be it self help groups, village, or organization. Second, it provides insights and principles by which to intervene or interact with a system. As there is neither a truly independent system, nor sterile 'environment' this aspect is of significant importance. Thirdly, as we have already stated, Permaculture is an excellent approach for designing resilient, site-specific systems, be it disaster preparedness, HIV/AIDS, or women's empowerment.
Pattern Literacy & Application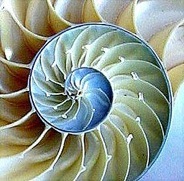 The world can be looked at as the convergence of many different flows. From 'natural' (wind, water, soil, etc.) to human (social, resources, transportation, etc.) to invisible (economic, information, etc.) which interact and create patterns. These flows form our world. Recognizing this, Permaculture teaches Pattern Literacy and Pattern Application. This, along with Sector Analysis (site specific flow mapping), Zonation (a tool for structuring time) and other techniques and tools, Permaculture focuses on creating regenerative relationships that are the key to resilient, sustainable systems.

On The Cutting Edge Of A 10,000 Year old Technology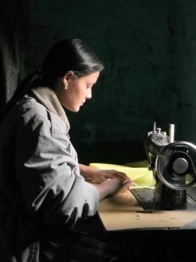 It is important to understand that Permaculture is not so much about giving you new and improved ideas, techniques, and strategies, though there is some of that. What Permaculture does is allow for a deeper understanding of the situation at hand and, with its principles and strategies, a more holistic, effective way to interact with or design a system.  What Permaculture offers are skills and principles by which we build our awareness of why or why not something was successful. Through this insight we can build on what is successful and modify others to become more successful.

Permaculture for Organizations
Stepping up another level, Permaculture is an excellent way to weave together the different parts of an organization so that a unity and synergy can be created. In this way unforeseen benefits and ease will raise within the system. This workshop will present Permaculture with all of these applications in mind. We will focus on land systems with as much hands on work and examples as possible. In addition, many discussions and examples will be explored of possible applications in what are called the 'Invisible Structures', the social, cultural, political, and economic structures that shape much of our world today. 

Certification Applicability
Participants who successfully complete the course will receive a Permaculture Design Certificate. Design Certification is applicable towards Gaia University Degree Programs.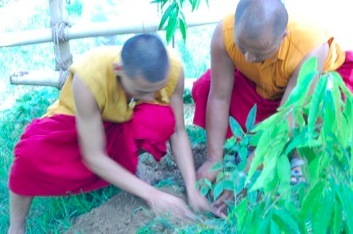 Tuition & Registration

Tuition includes course fees, materials, and food for the two week duration of the course. The course tuition does not include lodging or travel to the training venue. Participants who successfully complete the course will receive a Permaculture Design Certificate.

International Students $525 U.S / 27500 Rs
Indian Nationals Outside of Bodhgaya: $275 / 14400 Rs
Bodgaya Residents: $175 / 9000 Rs
* There are limited scholarships available for local Bodhgaya residents active in local sustainability initiatives. Please inquire to apply.
To Register for the Course Click Here.
Early Bird Special - Register Before Jan 15 
Register and pay in full before January 15th, 2012 to receive  Early Bird Pricing.
International Students  $475 U.S / 25000 Rs
Indian Nationals Outside of Bodhgaya: $225 / 11775 Rs
Contact
For more information about Permaculture Design Course and Sacred Earth Trust projects contact Lillian Sum at: lThis email address is being protected from spambots. You need JavaScript enabled to view it. or +919939388190
or if based in USA email: This email address is being protected from spambots. You need JavaScript enabled to view it.

Or Call: 707-634-1461

Refund Policy
Cancellations up to 2 weeks before the course before March 12 will be refunded, excluding a $75 processing fee. No refunds are given after March 12. In the unlikely event the course is cancelled, participants will be given a 100% refund.

Lodging
The course tuition above does not include lodging, which is in addition to the fees above and will be paid on-site upon arrival pending on your preferences and arrangements. We can reserve lodging for you at the local monastery hotel  where the course is being held for estimated cost of $100 US at two people per room for the duration of the course, or assist you in finding lodging elsewhere at a local hotel for very affordable rates.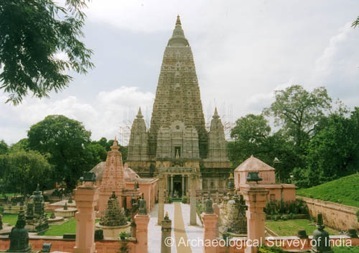 Bodhgaya, India - The Place of the Buddha's Enlightenment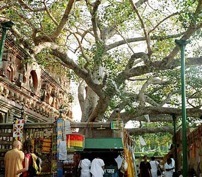 Bodhgaya in northeastern India, is one of the most spiritual places in the Buddhist world and also an UNESCO WHS accredited town. Bodhgaya is the site of the Buddha's enlightenment and the most important of four main Buddhist pilgrimage destinations. Known as Uruvela in the Buddha's time, the city of Bodhgaya is now a town of about 30,000 permanent residents. The two major sacred sites in Bodhgaya are the Mahabodhi Temple and the Bodhi Tree, around which many other temples and monasteries of various Buddhist traditions (Japanese, Tibetan, Bhutanese and others) have been built. Every year, millions of Buddhist pilgrims flock to Bodhgaya to be inspired, dissipate negative karma and earn merit by visiting the holy site where the Buddha became the Buddha - the "Enlightened One." There are many other sacred sites located nearby including Mahakala Cave and others. It is rich in culture and an international gateway, the busy winter season is frequented by pilgrims and visitors from all over the Himalayas and the world.

Who Should Take This Course?
This course is both for those who want a general but comprehensive introduction to sustainability and how to create it, for those wishing to get a complete and in depth

introduction to  permaculture, all its component elements, and the process and methodologies for creating a holistic permaculture design, and for those who people traveling through India who want to experience a truly life changing course that will give you skills and a design framework you can take with you the rest of your life to any country, continent, and ecosystem on the planet. We expect the course will be filled half with International travelers, and half with Indian Nationals. It is especially beneficial for farmers, ranchers, teachers, designers, all types of agriculturalist, architects, urban planners, engineers, resource managers, and anyone else who works with our physical world or does design work in its many forms. However, one does not need to be going into a permaculture career or a related field to benefit from this training. Many artists, medical professionals, business people, housewives, cooks, international travelers, and others have gained insights, understandings and powerful life, changing experiences that have enabled them to both increase their quality of life, as well as move all their endeavors towards creating a more sustainable world.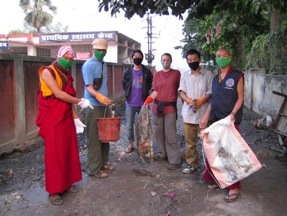 Supporting Sustainable Development With Local Communities in Bodhgaya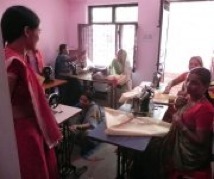 This workshop will culminate with several groups doing a real life design projects that will be relevant to the site of the workshop. Not only will the teaching be about Permaculture, but it will also model it by its structure and the environment we create together in the course. This workshop will contribute to the enrichment of its site and each of its participants. With the goal of having half international students and half local students this workshop will not only be an opportunity to learn about Permaculture, it will also offer an opportunity to understand we can create a regenerative, sustainable world together. The person attending the Permaculture Design Course will not only gain theoretical and practical knowledge on Permaculture at the end of the workshop but will be handed a Permaculture Design Course Certificate. This certificate will enable the participant to be a certified Permaculture Practitioner. 

Permaculture in Developing Countries
From its inception Permaculture has quickly spread to over One hundred and twenty countries where farms and other sites are successfully applying its' ideas, techniques and strategies. As further testament to its applicability, Permaculture is now being applied in many urban and suburban areas. In many developed countries these applications hold much promise for dealing with the many issues associated with mass populations.

 Sacred Earth Trust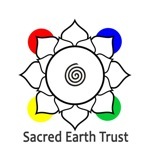 Sacred Earth Trust is a not for profit organisation set up since 2009 to support and encourage the sustainable development and environmental protection of Sacred sites and UNESCO world heritage sites around the world, through working in co-operation with the local, indigenous people and international groups. 

Rico Zook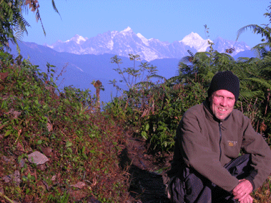 Permaculture designer, teacher, consultant, planner and land restoration expert. Rico is uniquely equipped and experienced to create designs and projects that engender efficient and productive relationships between people and nature. Land Manager for the Lama Foundation, a spiritual community and retreat center in Taos, New Mexico, since 2004, Rico has concentrated half of each year on building bridges, exchange and relationships with NGOs and communities in India using permaculture as common language and solutions-oriented methodology. The results of his more than two decades of work have been empowering to communities on two continents, restorative of natural habitats and ecosystems, and inspiring to environmentalists, his students and colleagues. Learn More about Rico and his work at his website: 
Itinerant Permaculture
.